Quantity Limits (QL) are a Medicare Part D plan drug utilization management tool limiting the amount of a particular drug that the Medicare Part D plan will cover during a specified time period, such as 30 pills per 30 days.
Like
Prior Authorization
or
Step Therapy
, Quantity Limits are a "utilization management restriction" that your Medicare Part D plan can place on medications to manage health or safety concerns.
Your Medicare Part D plan's formulary will show any Quantity Limits for your medications and you can also see the Quantity Limits for all formulary medications by using our Drug Finder (
Q1Rx.com
) or Formulary Browser (
Formulary-Browser.com
).
For example, in our Drug Finder or Formulary Browser, if you see "Q:6/28Days" next to a drug, it means the quantity limit for the drug is 6 pills per 28 days. Similarly, "Q:90/365Days" means that the Medicare Part D plan limits this drug to 90 pills for the entire year.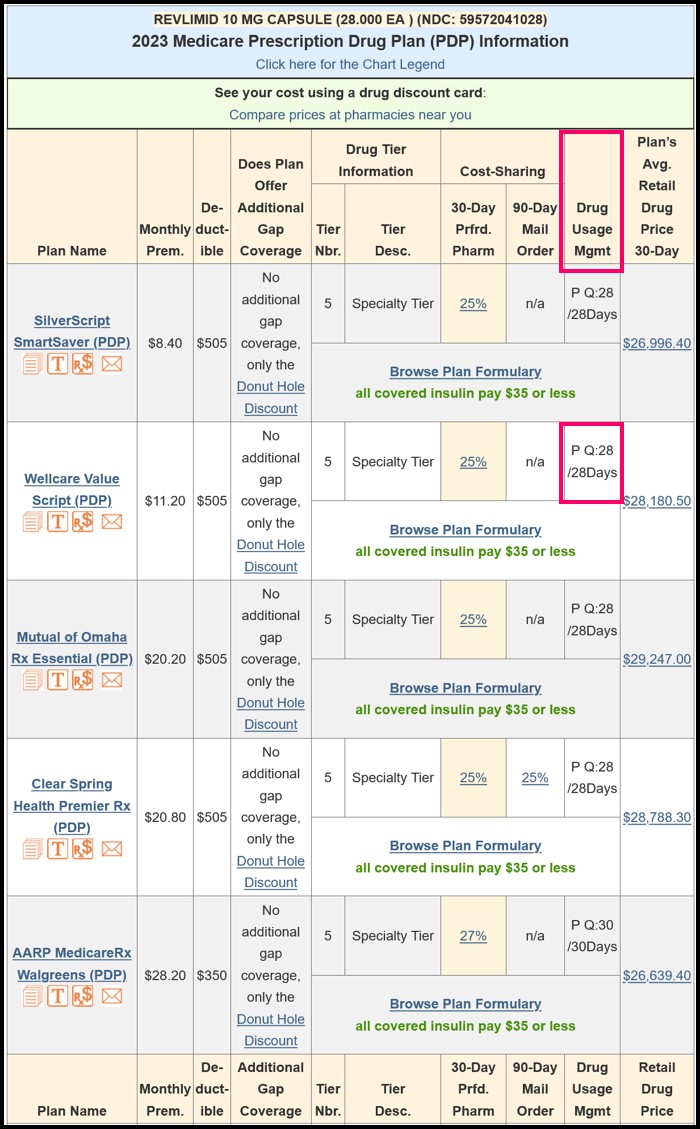 If your doctor writes a prescription for a quantity
higher
than your Medicare Part D plan's quantity limit, you can request a
formulary exception
from your drug plan - and, with your prescribing
physician's assistance
, ask your plan to cover the quantity of medication that is higher than the plan's quantity limit.
A formulary exception request is not automatically granted and if your Medicare Part D plan denies your request, you can appeal the Medicare plan's negative decision. You can read more about appealing your Medicare Part D plan's decision here:
https://q1medicare.com/PartD-HowToDrgExceptionAppealComplaint.php
See also:
Where do I get a list of the number of pills I can get at one time?