Some medications are carefully monitored by Medicare Part D plans to ensure your safety and your plan may require that you receive prior approval or "prior authorization" before your prescription will be covered by that plan.
Prior Authorization is one of the "usage management" tools available to a Medicare Part D plan to help control drug usage (and reduce plan costs). Other
usage management restrictions
include
Quantity Limits
and
Step Therapy
.
The Centers for Medicare and Medicaid (CMS) defines "Prior Authorization" as:
Prior approval from an insurance plan [Medicare Part D plan or Medicare Advantage plan] before you get care or fill a prescription. In many instances, your doctor or health care provider must first contact the plan and show there is a medically-necessary reason why you must use that particular drug for it to be covered. (source: Medicare.gov)
If you fill your prescription without prior authorization, your Medicare plan probably will
not
pay for the coverage and you will be charged full-retail price for the drug.
Does your Medicare Part D plan require Prior Authorization of your formulary drug?
If you are not sure about which of your medications require a prior authorization, you can refer to your Medicare plan's formulary -- or call your plan's Member Services department (the toll-free number is on your Member ID card) -- or you use our
Drug Finder
tool (found at
Q1Rx.com
) to check for any usage management restrictions on your prescriptions.
In our Q1Medicare Drug Finder, enter your medication, choose the strength if there are multiple varieties, and you can choose your Medicare Part D plan (or two plans if you wish to compare), otherwise all Part D plans in your area will be shown.
The Drug Finder search results will show a "
P
" for medications that require a prior authorization.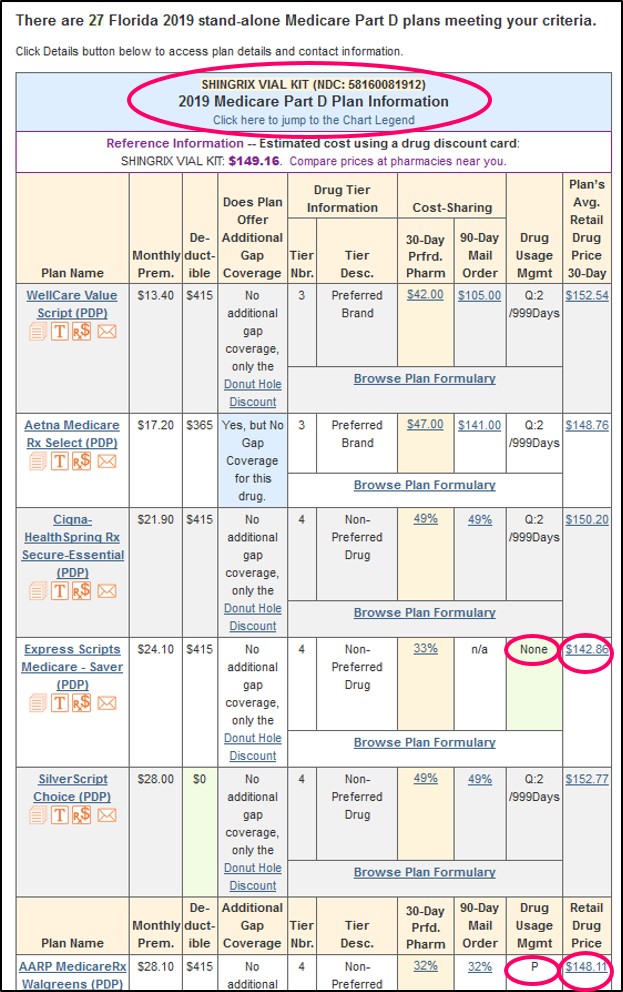 Submitting a request for Prior Authorization
If your medication has a prior authorization (PA) restriction, then prior authorization forms can be ordered from your Medicare Part D plan member services department or downloaded from your Part D plan's website.
Once you have the PA form, your physician can usually complete the form with an explanation of the medical necessity and fax the forms directly to your Part D plan. You may wish to ask your plan for an "expedited" or faster review based on your medical condition or need.
Please note, we have heard that, for certain prescriptions, some Medicare Part D plans require a prior authorization form be filed for each prescription re-fill.
You can read more here: