Quantity Limits (QL) are a Medicare Part D plan drug utilization management tool limiting the amount of a particular drug that the Medicare Part D plan will cover during a specified time period, such as 30 pills per 30 days.
Like
Prior Authorization
(PA) or
Step Therapy
(ST), Quantity Limits are a "
utilization management restriction
" that your Medicare Part D plan can place on medications to manage health or safety concerns.
Your Medicare Part D plan's formulary will show any Quantity Limits for your medications and you can also see the Quantity Limits and any other utilization management restrictions for all formulary medications by using our Drug Finder (
Q1Rx.com
) or Formulary Browser (
Formulary-Browser.com
). The notation we show include:
Q -This drug is subject to quantity limits. The actual quantity limit is shown as Q:Amount/Days. For Example: Q:6/28Days means the quantity limit is a quantity of 6 pills per 28 days. Q:90/365Days would mean that the plan limits this drug to 90 pills for the entire year.
P -This drug is subject to prior authorization.
S -This drug is subject to step therapy.
None - This drug does not fall under any drug utilization management controls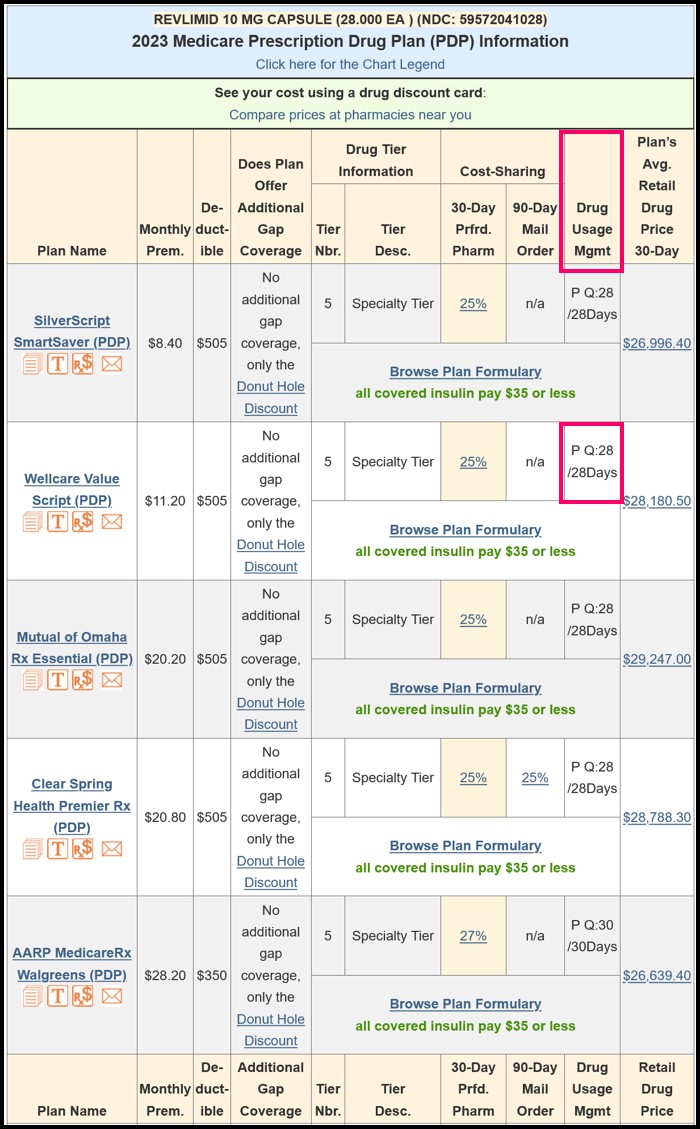 If your doctor writes a prescription for a quantity
higher
than your Medicare Part D plan's quantity limit, you can request a
formulary exception
from your drug plan - and, with your prescribing
physician's assistance
, ask your plan to cover the quantity of medication that is higher than the plan's quantity limit.
A formulary exception request is not automatically granted and if your Medicare Part D plan denies your request, you can appeal the Medicare plan's negative decision. You can read more about appealing your Medicare Part D plan's decision here:
q1medicare.com/PartD-HowToDrgExceptionAppealComplaint.php
See also:
Where do I get a list of the number of pills I can get at one time?