You can review all Medicare Advantage plans in your area on Q1Medicare using our
MA-Finder
(
MA-Finder.com
).
As a reminder, Medicare Advantage plans or Medicare Health plans combine your Medicare Hospitalization (
Part A
) and Doctors Visits (
Part B
) together - and may even include your Prescription Drug Coverage (Medicare Part D) - plus
Supplemental Benefits
related to healthcare (hearing, dental, optical, and fitness coverage) - and non-health-related benefits such as limited meals or transportation.
Medicare Advantage plans (Medicare Part C)
are designated
as either an "MA" (a Medicare Advantage plan without prescription coverage) or an "MA-PD" (a Medicare Advantage plan with prescription coverage).
Your Service Area
Medicare Advantage plans are available across the country on a county-by-county (or partial country) basis usually sorted by ZIP Codes - and you can use our online Medicare Advantage plan search tool or
MA-Finder
designed to help you learn more about the Medicare Advantage plans that are available in your service area.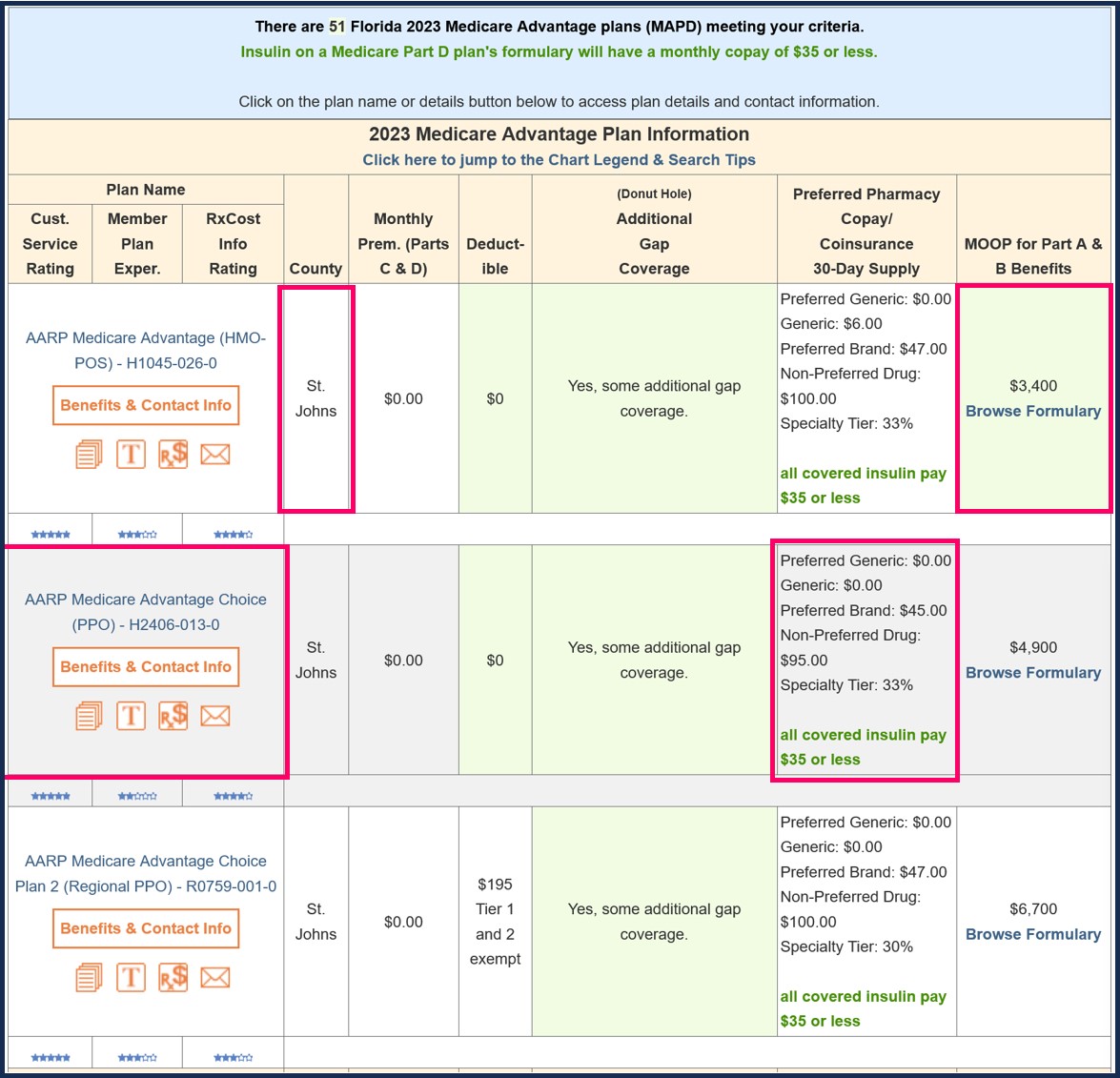 Our
MA-Finder
, provides basic information on the Medicare Advantage plans including "
MOOP
" or Maximum Out of Pocket cost limits and prescription drug co-payments (when drug coverage is included with the Medicare Advantage plan.
The
MA-Finder
is easy to use and you just need to enter your ZIP Code to get started.
You can use the search filter to narrow the type of Medicare Advantage plan you wish to review and to see information that is important to you.
Need an Example of how to use the
MA-Finder
?
If you lived in the Zip Code area of
18222
(part of Luzerne County, Pennsylvania) - you can begin by just entering this 18222 Zip Code into our Q1Medicare.com
MA-Finder
and click on "Search".
The results are returned in a table below the search area. As a default, we show Medicare Advantage plans that
include
Medicare Part D prescription drug coverage. The information in the table provides the Medicare Advantage plan name along with a summary of the premium and drug benefit coverage.
The last column by default shows the Maximum Out of Pocket (or MOOP) benefit for the Medicare Advantage plan - this is an important feature giving you an idea of your out-of-pocket cost exposure. You can use the search tool to change the last column to also show the
plan type
:
HMO, PPO
,
PFFS
, etc.
From the results in the table, you can see features of the Luzerne County, Pennsylvania, Medicare Advantage plans that include prescription drug coverage or MAPDs.
Please note - below each Medicare Advantage plan name is a rating of the plan provided by the Centers for Medicare and Medicaid Services or CMS.
For more information, please see our Frequently Asked Question:
Does Q1Medicare have online tools to learn more about Medicare Part D or Medicare Advantage plan coverage?