October 1st.
The 2024 Medicare Part D and Medicare Advantage plan information will be officially released on October 1st and will be included on the Medicare.gov Plan Finder website. Here are also a few suggestions to learn more about 2024 Medicare plans:
Read about Annual Medicare Plan Changes in our articles
Look for your 2024 ANOC
If you are currently enrolled in a 2023 Medicare Part D or Medicare Advantage plan, you will receive a 2024 Annual Notice of Change (
ANOC
) letter previewing your 2024 Medicare plan coverage. Your current Medicare plan will automatically send you the ANOC in late-September. This 10 to 12 page document will highlight next year's coverage and plan changes.
Check out our 2024 Medicare Part D plan analysis
When the 2024 Medicare plan data is released by Medicare, we will provide an analysis or overview of all 2024 Medicare Part D plans in our PDP Facts section (
PDP-Facts.com
).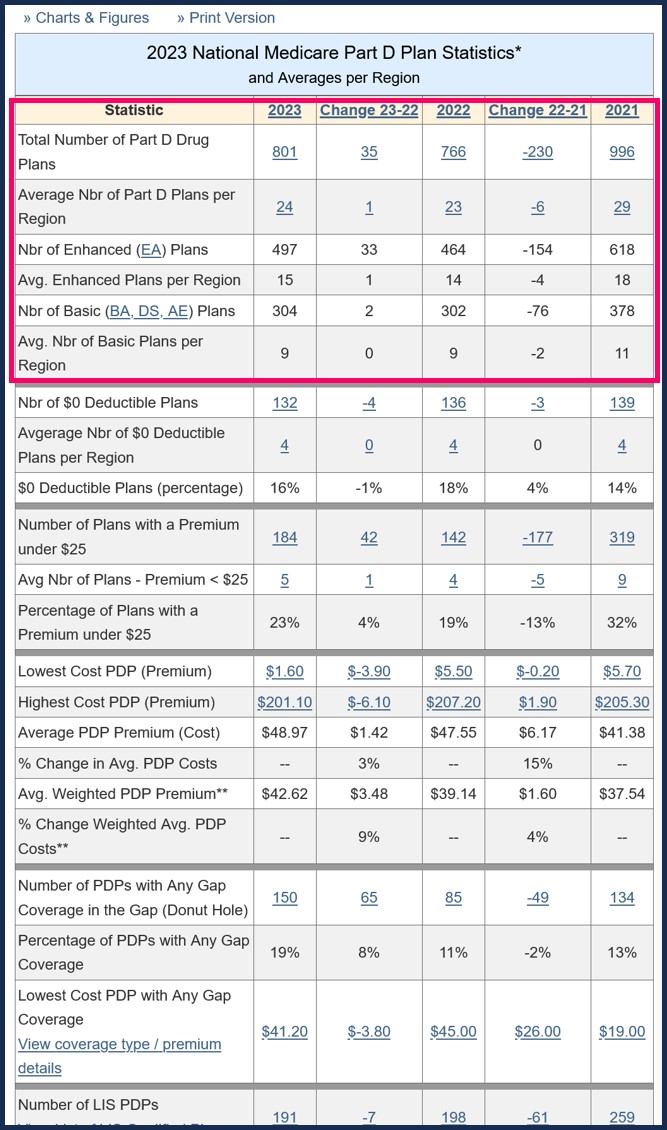 Check out an overview of 2024 Medicare Part D and Medicare Advantage plan information
As more information is released by Medicare, we will bring more information online.
For an overview of all stand-alone Medicare Part D prescription drug plans (
PDPs
) offered in your state, you can use our PDP-Finder (
PDP-Finder.com
).
On PDP-Finder, we provide a unique collection of prescription drug plan details including: drug tier cost-sharing, initial deductible, monthly premium, Part D plan IDs, additional Donut Hole or Gap coverage, formulary size, and Medicare plan quality star ratings. You can click on the plan name or "
Benefit Details
" for more information about the specific Medicare PDP.
To start, you
can click here for an example
of PDP-Finder showing all Medicare Part D plans for a selected area.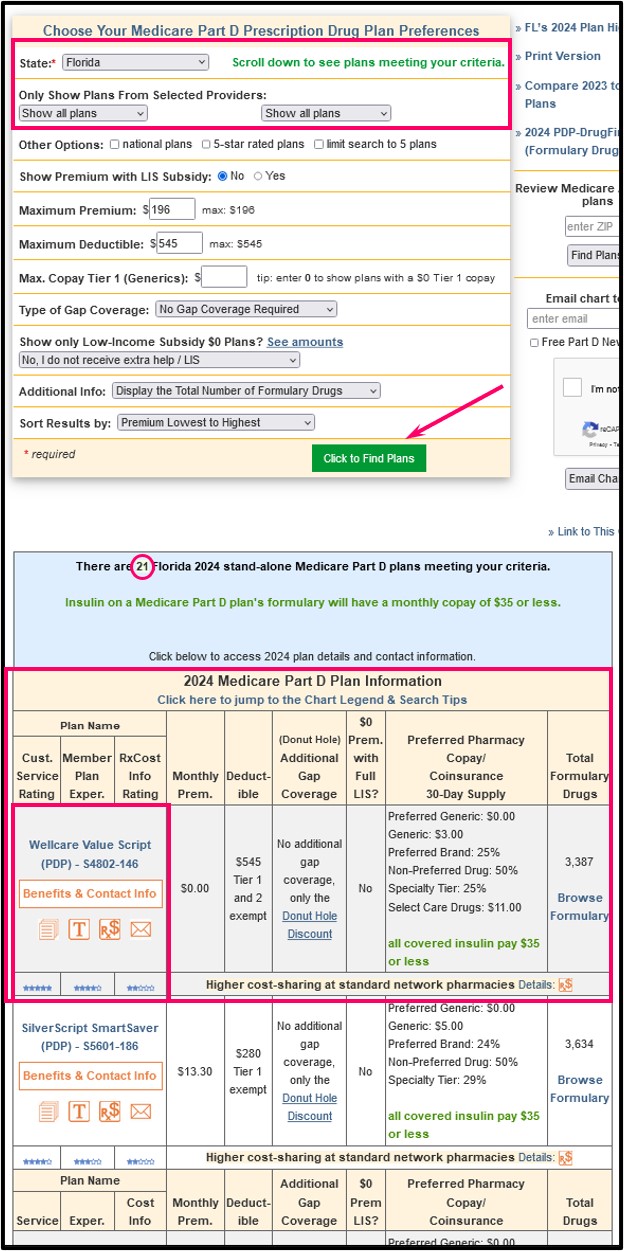 Or use this link to see
all California Medicare Part D plans with a $0 initial deductible
or just use the link
PDP-Finder.com/CA
to see all California Medicare Part D plans.
At the same time, we will bring the Medicare Advantage (
MA/MAPD
) plan information online in our Medicare Advantage Plan Finder (
MA-Finder.com
). The Medicare Advantage plan coverage data will be updated as more detailed information becomes available.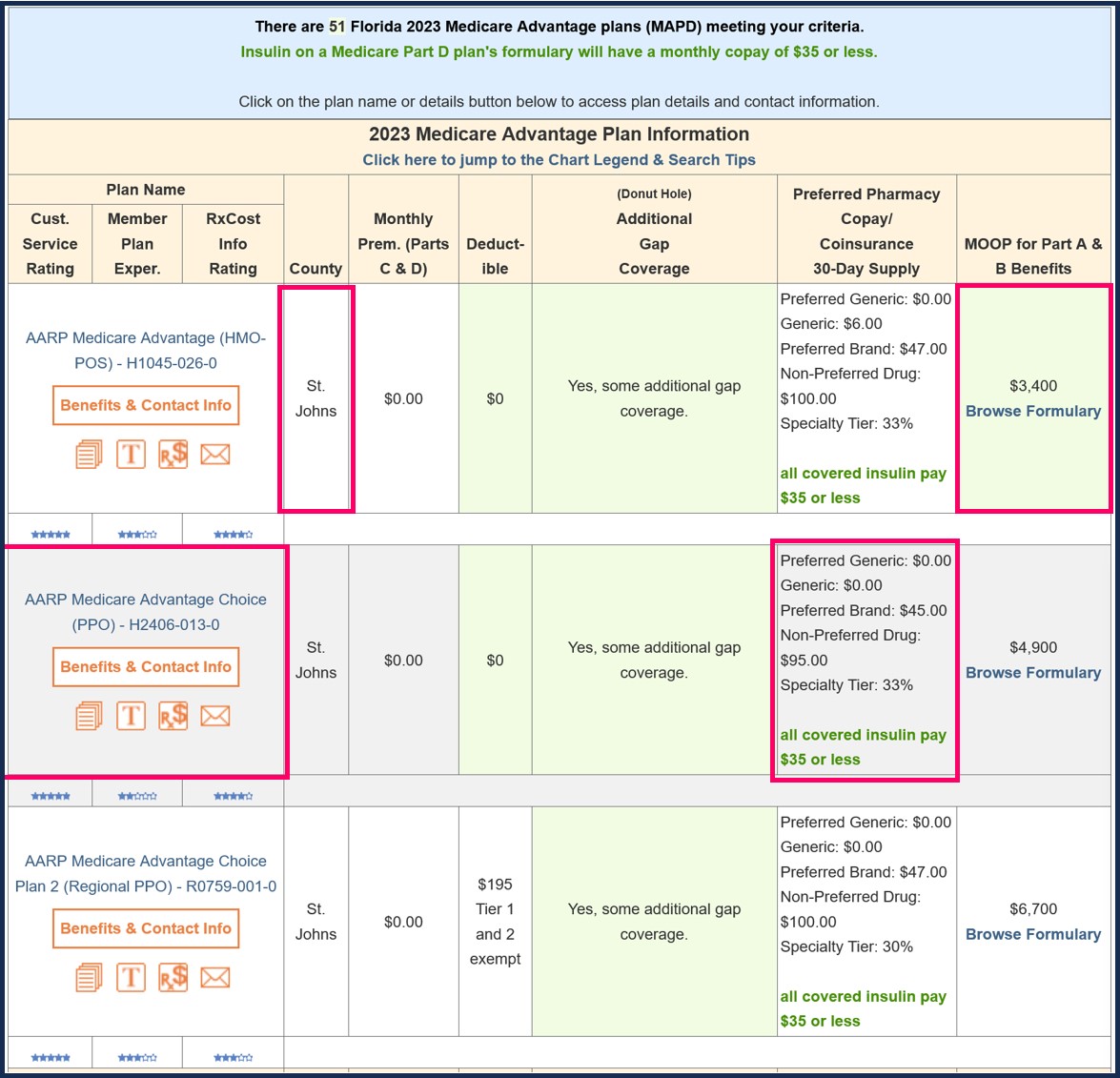 We also will bring the 2024 prescription drug information -- formulary data -- online in our Q1Rx® Drug Finder (
Q1Rx.com
) and Formulary Browser (
FormularyBrowser.com
).
The Q1Rx Drug Finder shows how all Medicare prescription drug plans in an area cover a specific drug and the Formulary Browser shows all drugs covered by the selected Medicare drug plan. Both tools include the drug tier, cost-sharing details, and
drug usage management
details, such as
prior authorization
,
quality limits
and
step therapy
.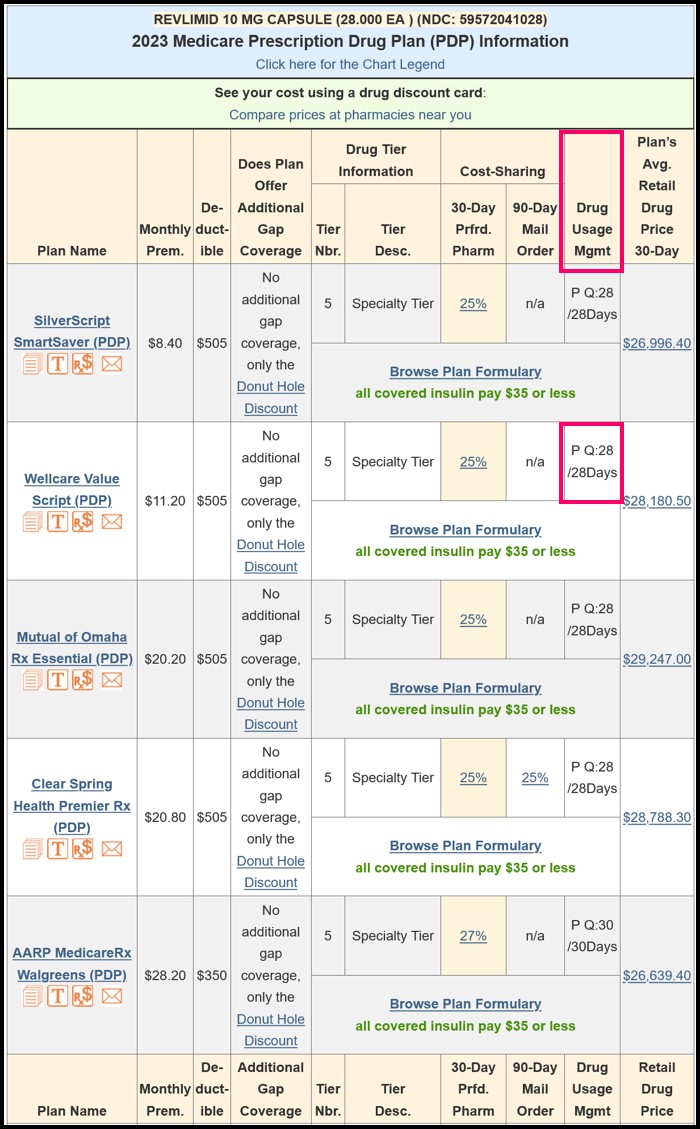 In addition to the drug specific information, the Formulary Browser also includes the total number of drugs on a plan's formulary and the total number of drugs on each cost-sharing tier of the plan's formulary.
As a note, Medicare Part D providers (such as Humana, Aetna, or United Healthcare) will have their 2024 Medicare plan designs ready early in the summer and often plan providers share a few highlights or a basic overview of their upcoming plan information with insurance agents and brokers. However, plan providers, agents, and brokers are not permitted to publicly release detailed plan information until ANOC letters are sent to current plan members.
Reminder about enrollment into a 2024 Medicare plan

Enrollment into a 2024 Medicare Part D or Medicare Advantage plan begins October 15th and continue through December 7th during the annual Open Enrollment Period (
AEP
).
If you wish to remain in your same Medicare plan, and understand how your Medicare plan is changing next year, you do not need to take any action and you will be automatically re-enrolled into your same-named Medicare plan (along with any plan changes) (Important: Medicare plans change every year so be sure to understand how your currently plan is changing next year). If you need assistance with choosing a Medicare plan, please contact a Medicare representative at 1-800-MEDICARE (1-800-633-4227).
Your new 2024 Medicare plan coverage will then start on January 1st.
Finally, don't be confused by the Medicare Advantage plan Open Enrollment Period (
MA-OEP
) that
started in 2019
. During the MA-OEP, you
can change or drop
your Medicare Advantage plan, however you
cannot
switch to a Medicare Advantage plan
from Original Medicare
. The MA-OEP runs each year from January 1st through March 31st.
For more information, you can also click on the following link to
learn more about next year's standard Medicare Part D drug coverage and how it compares to all past years.